Marcie + Bogie
Puppies Arrived: 3.23.19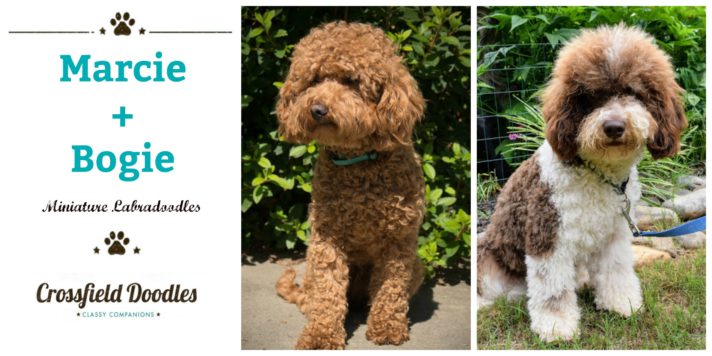 Current Litter:

Litter Description
Four miniature labradoodles (2 blacks and 2 caramels) born on 3.23.19.
Price: $2,800
Going Home: May 2019
Reservations
1. Reserved- AM, Livingston, NJ [TRAINED]
2. Reserved- SR
3. Reserved-WG
4. Reserved- JQ [TRAINED]
Call Sharon Hatfield 864-918-2369 or submit an application to reserve one of these babies!
We will also accept one application for the waiting list for this litter.
Preview Past Litter below:


Marcie (miniature)
January 19, 2019