Mary Claire + Coco puppies ***LITTER FULLY RESERVED***
Scarletti is a chocolate female labradoodle.  She will be a small standard at around 50 pounds.  She has been in training for 2 full weeks and is doing wonderful.  She loves to sleep in her crate at night without accidents.  She is leash trained for outdoor walks and goes pee & pooh as soon as she gets on the grass.  Great little girl with a friendly temperament.  She will be available on 7.7.17 for $2300.  After completing another week of training she will be available on 7.14.17 for $2600.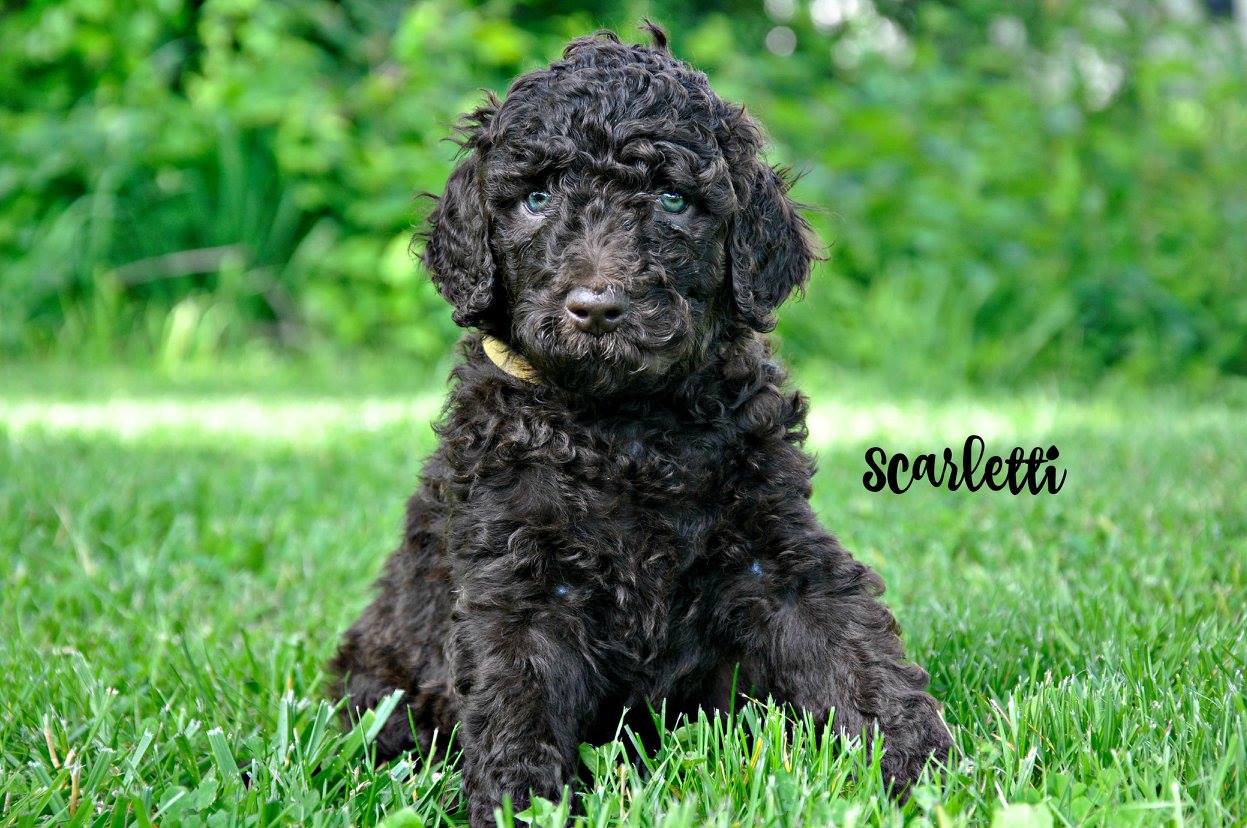 Arrived 5.1.2017!!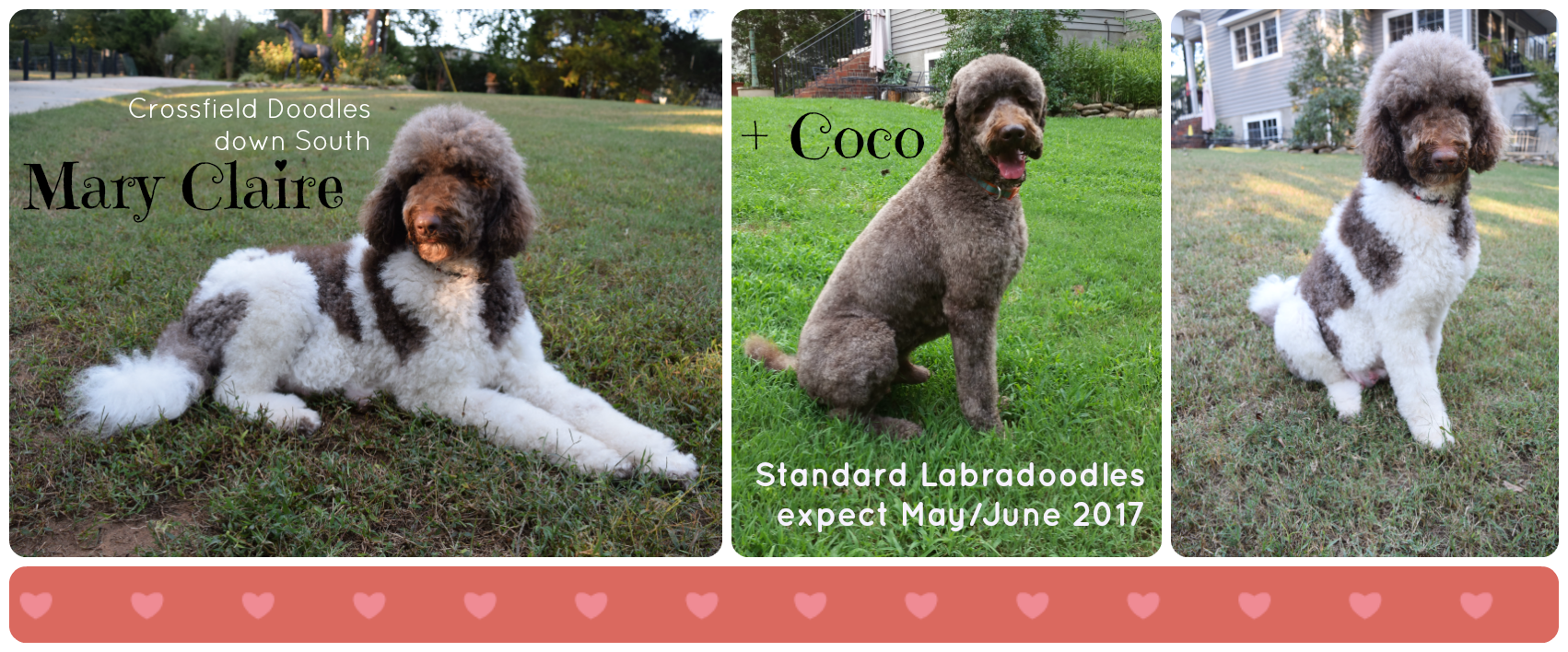 10 little beauties made a May 1 arrival! 2 female; 8 male in Chocolate, Abstract and Parti Reservation list is OPEN!
Mary Claire is as sweet as can be!  She has produced some gems for us in the parti arena and we are excited to see how she combines with Coco.  Coco excels in every measure: his health is fantastic, his temperament is a mix of gentleness and companionship with a perfect hint of playfulness.  Coco pups are healthy, vibrant and smart looking doodles.
Mary Claire puppies will be born and raised at CFD South.  Puppies will be delivered to our Sellersville, PA location for going home on June 24th.  Puppies can be picked-up in SC for our clients in the Southeast prior to the weekend of June 24th.  They will be excellent travelers because of the early trips we make with them!  Claire + Coco puppies will be bright and very easy to train.
Contact Sharon at 864-918-2369 to talk with her about a reservation from this litter or apply online.
Reservations:
1.  CAMILLE**Reserved
2. MOZART**Reserved: VC, Talleyville, DE
3. BRAHMS**Reserved: JP, Blue Bell, PA
4. SEBASTIAN**Reserved
5. FRANZ**Reserved
6. GUSTAV**Reserved
7. BEETHOVAN**Reserved
8. SERGI**Reserved
9. VERDI**Reserved
10. Pick 10
Past Puppies

We are currently
accepting deposits
for this
upcoming
 litter. Mary Claire + Winston (another suitor)
SEE VIDEO
Mary Claire + Coco
February 3, 2017