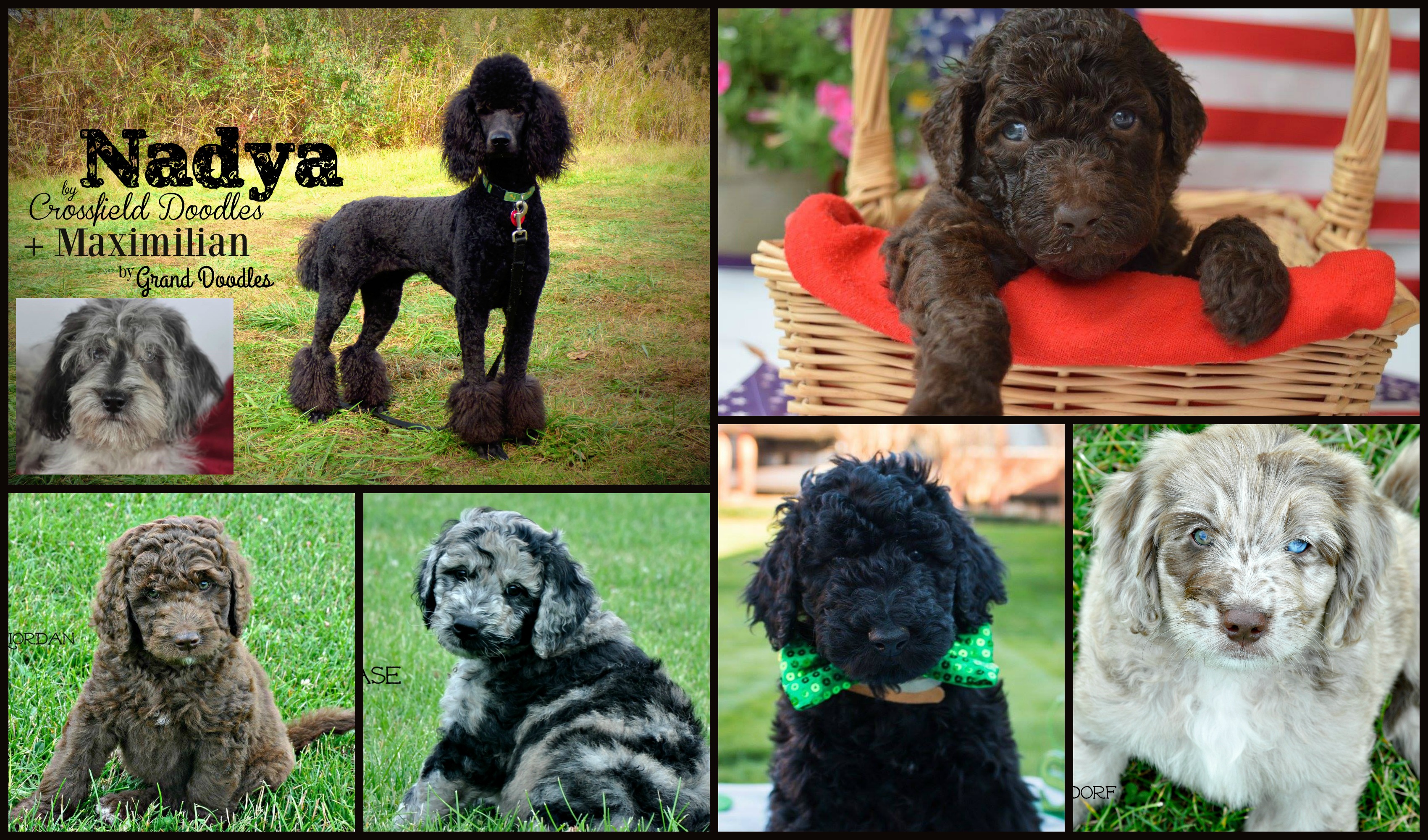 Nadya + Maximlian ARRIVED! October 6th, 2017

Going home December 2, 2017
Medium Labradoodles $2400
We have 10 puppies: 4 female (two solid blacks, one red & white parti merle & one blue merle) and 6 males (two blue merle, one black abstract & 3 solid blacks)
Puppies will mature to 30 to 40 pounds. These puppies will be suitable for families with allergies. Nadya and Maxie are both excellently tempered family pets. They are exceedingly intelligent, classy companions!  Puppies from this litter will also make wonderful service or assistant dogs.
Call Sharon Hatfield 864-918-2369 or submit an application to reserve one of these babies!
Reservations:
1. JANIS-BREEDER Choice
2. BON JOVI-Reserved-JH, Columbia, SC
3. SHEENA-Reserved-JdE, Bala Cynwyd, PA
4. AXL-Reserved-CS, Jacksonville, FL
5. ELVIS-Reserved-LS, Columbus, NJ
6. ZOMBI-Reserved-KS, Collegeville, PA
7. Jan Jett-
8. Sonny-
9. Cher-
10. Ozzy-
We will also accept one
application
for the waiting list for this litter.
 Interested in enrolling your puppy in Training with us for their first three weeks?  We will take two
TRAINED
reservations on this litter!!
Nadya + Maximilian
April 6, 2017