Minature doodles
The Miniature Doodle is commonly referred to as the Mini.  Mini doodles can be Labradoodle,  Goldendoodle, or Double Doodle. The size variance is most generally related to the size of the poodle infused into the first breeding with either the Golden Retriever or Labrador (F1).   Miniature Doodles range in height from 12" to 15" and in weight from 15–30 lbs. CFD has many in this size including, but not limited to: Gigi, Rosie, Phoebe Marie, and their offspring. 
How do I specify this size for my family?
If you have not yet filled out our online application to adopt a puppy, please do so in order to begin the process. On the application, you may indicate what size(s) you and your family are interested in adopting.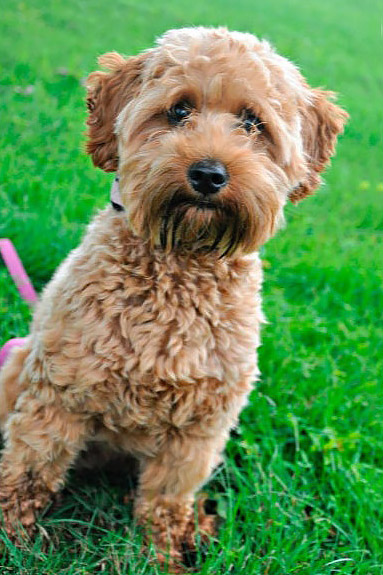 Meet some of our Miniature moms…
Meet some of our Miniature Doodle Pups…